Archeology and culture
The most important archaeoogical sites of the area
Archaeological area of Tharros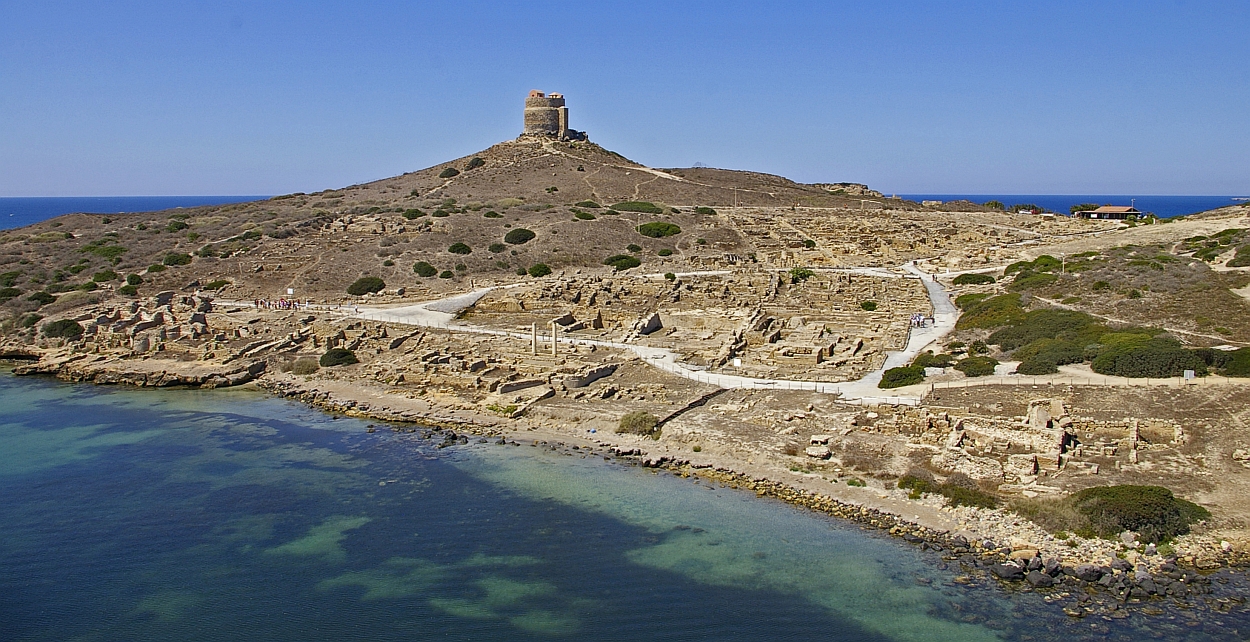 Founded by Phoenicians at the end of VIII century B.C., Tharros is located on the southern edge of the Sinis peninsula, in the inner part of the gulf of Oristano, already inhabited in the Nuragic Age. With the arrival of the Romans around 238 B.C., several buildings were built, which would remain over time and you can admire the ruins even today.
The urban structure proves that it was a rich town, set against the sea, intent to trade and to agriculture, carried in the rural inland.
An extraordinary open-air museum.
Tharros area - San Giovanni di Sinis - Cabras (Or)  http://www.tharros.sardegna.it
0783 370019 - 3204160791 info@tharros.sardegna.it
Forum Traiani baths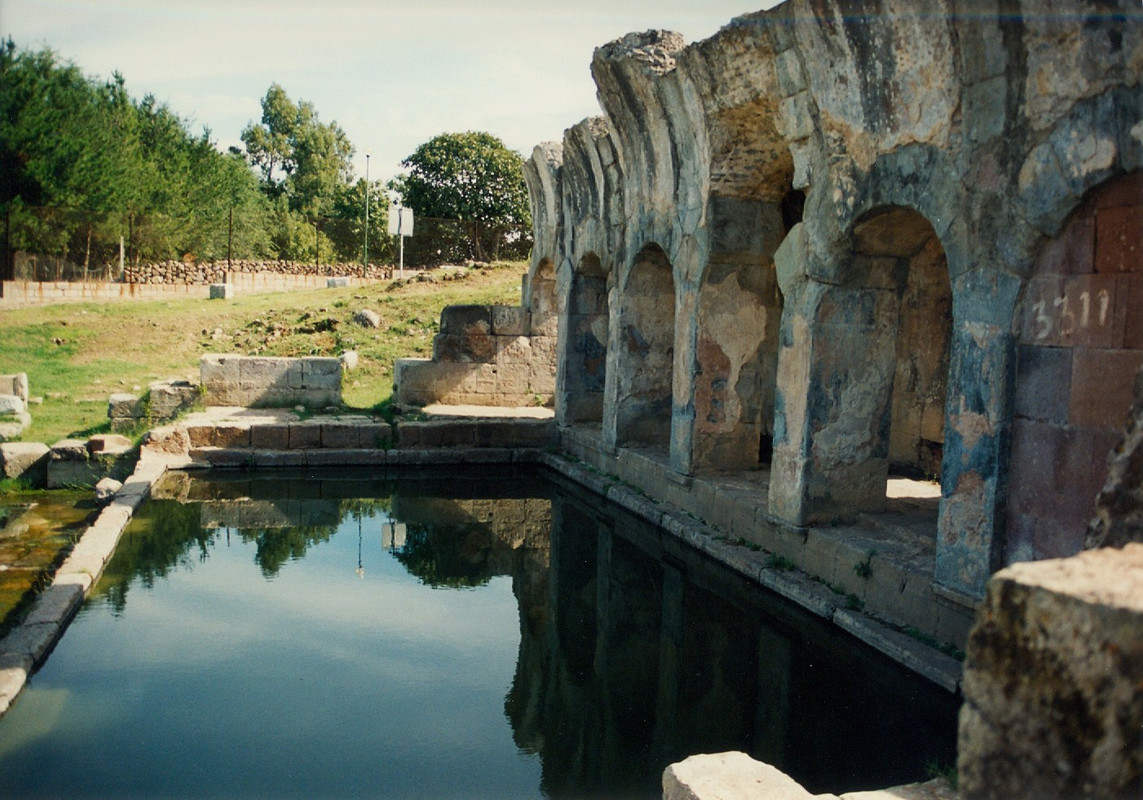 The thermal town of Fordongianus is located in the south-west of Omodeo lake, aproximately at the confluence between Tirso river and Munnu river. The thermal water was well-known to Tolomeo. There, Romans established a thermal centre, rebaptising the site "Forum Traiani". The settlement, built in the I century, is still used today. The centre of the baths is a rectangular tub, once surrounded by a portico (of which only one side remains today). All around there are other tubs and service rooms. Outside the perimeter there are two baths, where hot water flows and they are easily-accessible to everyone.
In Winter, the rising steam from the Tirso river, while thermal water spills into its course, is a supernatural view.
Fordongianus (Or) https://www.forumtraiani.it/
+39 0783 60157 - info@forumtraiani.it
Archeological Park of Santa Cristina
A few kilometers from Paulilatino, the site is situated east of the main 131 road. It includes a wide Nuragic village, a remarkable example of well temple, the little church of Santa Cristina with the surronding muristenes (little houses for pilgrims). A place where ancient Sardinian populations lived since the first years of the Middle Age. In the centre of the village, there is the outstanding sacred well (late Bronze Age), brought to light in the '60s. In the site there are a bar and a little souvenir shop, with a good set of books about Sardinia.
(Photo: https://www.pozzosantacristina.com/pozzo-sacro/)
Santa Cristina - Paulilatino (Or) https://pozzosantacristina.com/
+39.0785-55438 - +39.347 77 46 747 -  info@pozzosantacristina.com
Nuraghe Losa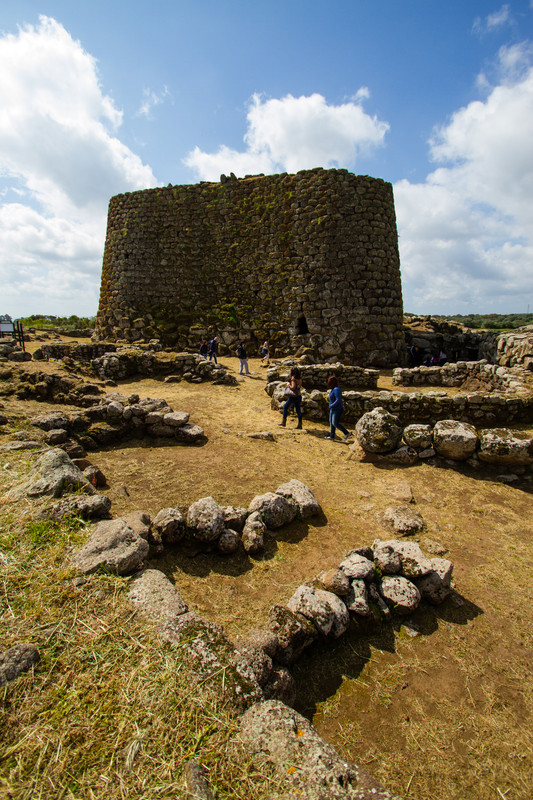 A few hundred metres from the SS131 road, on the west side, you can admire Nuraghe Losa, one of the most stunning and better preserved nuraghes in Sardinia. It is trilobed and it is composed by a main tower and other three towers, joined together by an outer wall, which surrounds the entire building.
The area around the nuraghe is a well-kept garden, which enahnced the contrast between the building and the surrounding landscape. In the site there are a bar and a little souvenir shop, with a good set of books about Sardinia.
(Photo: Milo Pinna)
Abbasanta (Or) - https://www.nuraghelosa.net
+39.0785.52302 - +39.3319128790 - info@nuraghelosa.net
PLEASE CHECK THE AVAILABILITY